Russia expects ECHR to pass deliberate ruling on Georgia's appeal – official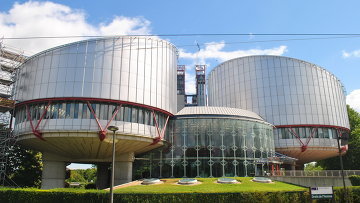 17:43 06/04/2018
MOSCOW, April 6 (RAPSI) – Russia has presented the European Court of Human Rights (ECHR) with a huge number of evidence related to an appeal filed by Georgia and expects the court to pass a deliberate ruling in the case, the official representative of Russia Mikhail Galperin has said.
The Grand Chamber of the ECHR is expected to hold hearings concerning the appeal over the military conflict of 2008.
Galperin noted that the evidence provided to the ECHR requires rigorous analytical work needed for study of all documents. The official expressed belief that review of international disputes in the court requires special conditions including specific procedure of evidence analysis.