Russian communications watchdog Roskomnadzor seeks to block Telegram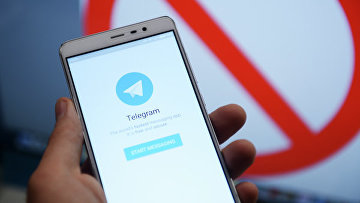 10:59 06/04/2018
MOSCOW, April 6 (RAPSI) – The communications agency Roskomnadzor on Friday filed a lawsuit with the Tagansky District Court of Moscow demanding to restrict access to information resources of Telegram messenger in Russia, the watchdog announced on its website.
Telegram failed to fulfill the watchdog's order and did not submit user messages' encryption keys to the Federal Security Service (FSB) in 15 days after the Supreme Court upheld the FSB demand. The messenger insists that it is technically impossible to transfer encryption keys.
In June 2017, the communications watchdog Roskomnadzor requested Telegram management to comply with the Russian legislation or face blocking of the messenger. Telegram founder Pavel Durov agreed to register the service in Russia. However, he refused to abide by "laws incompatible with Telegram privacy policy," Durov wrote on his VKontakte (VK) page in late June.
In July, Durov received the FSB requests to provide information for decoding messages of six app users. In September, law enforcement authorities drew up administrative protocols against Telegram because of law violation, as Durov failed to reply for the request.
The Meshchansky District Court of Moscow has fined the company 800,000 rubles ($14,000) for refusal to provide FSB with information on message decoding concerning several users. Telegram has been found guilty of failure to store and (or) furnish information on users and their messages to law enforcement agencies. The ruling has become effective.
In December, Telegram Messenger LLP filed a lawsuit with the Supreme Court of Russia seeking to cancel the Federal Security Service's (FSB) decree establishing the procedure for provision of information on decoding of user data. On March 19, the lawsuit was dismissed. Telegram was obliged to comply with the FSB order within 15 days. The company filed an appeal with the European Court of Human Rights (ECHR) against the fine, lawyer Damir Gainutdinov told RAPSI on March 22.
In early April, the Presidential Council for Human Rights called Roskomnadzor to refrain from blocking Telegram messenger in Russia and asked FSB to find other ways of legal access to the messages of users endangering the national security.
According to the Federal Law "On Information, Information Technologies and the Protection of Information", organizers of information distribution on the Internet must submit information about users and their messages to the authorized governmental bodies conducting investigative activities and ensuring the state security.