Businessman charged with bribing penitentiary official to remain in detention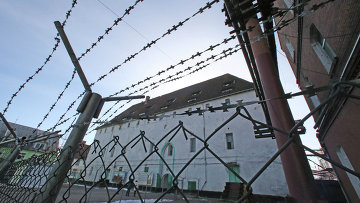 18:02 26/03/2018
ST. PETERSBURG, March 26 (RAPSI, Mikhail Telekhov) – The Kolpinsky District Court of St. Petersburg has extended detention of CEO of Petroinvest company engaged in the construction of a detention center Ruslan Khamkhokov, who stands charged with bribing a Federal Penitentiary Service's (FSIN) official, the United press service of St. Petersburg courts has told RAPSI.
Khamkhokov will remain jailed until May 30.
According to investigation, in March 2010, then deputy chief of the FSIN St. Petersburg and Leningrad Region directorate Sergey Moiseyenko promised Khamkhokov, to assist in execution of necessary documents on rendered services during the construction of a local pretrial detention center for the money reward in the amount of not less than 10% each transfer of funds allocated for the work performance to the Petroinvest accounts.
Investigators claim that from March 2010 to August 2015, Khamkhokov gave about 350 million rubles to Moiseyenko through intermedia.
Moiseyenko stands charged with taking bribes from Khamkhokov and other businessmen Viktor Kudrin and organizing the murder of his subordinate, Colonel Nikolay Chernov.