Vostochny Cosmodrome embezzlement case convict gets 7 more years in prison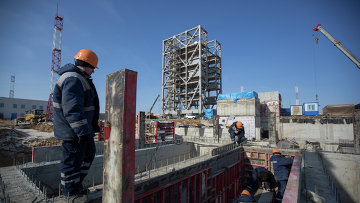 11:55 20/03/2018
MOSCOW, March 20 (RAPSI) – Moscow's Gagarinsky District Court has sentenced ex-Chief Engineer of the State Design Institute for Special Construction Sergey Ostrovsky, who is currently serving a 5-year term for embezzlement during the Vostochny Cosmodrome construction in Russia's Far East, to another 7 years in prison, the court's press service has told RAPSI.
Ostrovsky has been found guilty of large scale fraud, according to the statement. The defendant has been additionally fined 1 million rubles ($17,300).
In June 2016, the Gagarinsky District Court sentenced Ostrovsky to 5 years in prison and fined him 800,000 rubles (about $14,000 at the current exchange rate) for embezzling over 14.5 million rubles ($251,000) allocated for the construction of the Cosmodrome. Moreover, the court upheld seizure of interests in the apartments, several land plots in the Kaluga region, Land Cruiser owned by the engineer, over 36 million rubles ($623,600) and foreign currency accounts.
Prosecution asked the court to give him a 7-year prison sentence and fine him one million rubles ($16,100). Ostrovsky pleaded not guilty and motioned for acquittal.
The construction of the space center, due to become Russia's main launch site, began in 2012. The first launch vehicle operation was carried out on April 28, 2016.