Three defendants in Vostochny Cosmodrome embezzlement case to go on trial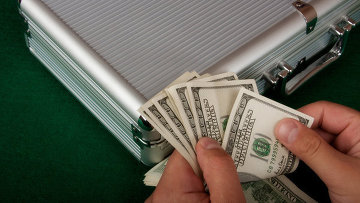 13:59 26/02/2018
MOSCOW, February 26 (RAPSI) – A criminal case against three more defendants charged with embezzlement and related crimes during construction of Vostochny Cosmodrome has been forwarded to a court for hearing, the press-service of the Investigative Committee reports.
Defendants are former deputy head of the Dalspetsstroy construction company Andrey Zakharov, head of the TSNIIMTSEN company Olga Zugayeva and head of Gosnormativ company Sergey Polivanov. Depending on the role of each of them in the alleged crimes, they are charged with embezzlement, organization of embezzlement, aiding embezzlement and money laundering.
According to investigators, from June 2012 till December 2013 head of the SDA company Vyacheslav Fatkullin, acting alongside with head of FTSTSS company Yevgeny Yermolayev and Zugayeva embezzled 124.9 million rubles ($2.2 million). The embezzled funds were laundered by Zugayeva by transferring money to sham companies through series of financial transactions. Fatkullin was put on the international wanted list and his case is reviewed separately.
Investigators also believe that from September 2013 till July 2014 Zakharov embezzled 280 million rubles ($5 million) more by conspiring with Yermolayev, Polivanov and Zugayeva.
Earlier today, the Far East District Military Court in Russia's Khabarovsk sentenced former head of Dalspetsstroy company, Yury Khrizman, to 12 years in a penal colony for abuse of office and embezzling 5.2 billion rubles ($92.8 million) during construction of the Cosmodrome.
The construction of the space center, due to become Russia's main launch site, began in 2012. The first launch vehicle operation was carried out on April 28, 2016.