Participant of unauthorized March 26 rally sentenced to 1.5 years in prison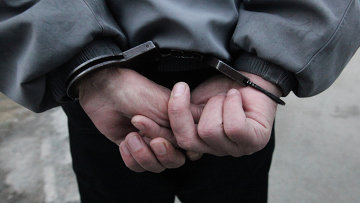 13:40 07/12/2017
MOSCOW, December 7 (RAPSI) – Moscow's Tverskoy District Court on Thursday sentenced a participant of the unauthorized March 26 rally in Moscow, Dmitry Krepkin, to 1.5 years in prison for assaulting a police officer, his lawyer Ilnur Sharapov told RAPSI.
A prosecutor earlier asked the court to sentence the man to 3 years in prison. Defense in turn insisted on acquittal.
Earlier, several other men, Andrey Kosykh, Yury Kuliy, Alexander Shpakov and Stanislav Zimovets, have been convicted and sentenced for violence against law enforcement officers during the rally. Kosykh has been sentenced to 4 years in prison. Kuliy has been given 8 months in a penal colony settlement. Shpakov received a 1.5-year prison sentence. Zimovets has been sentenced to 2.5 years in prison.
The Interior Ministry reported that about 500 people had been arrested during the unauthorized rally on March 26. Overall number of people present in the area at the time was estimated at as high as 8,000 people. One of the police officers received injuries; a criminal case was launched over this incident.
According to the Russian opposition politician Alexey Navalny, arrested during the rally, Moscow authorities refused to greenlight the rally in the city's center and proposed alternative areas only a day before it was to take place. Navalny said that in this case Russian legislation allows organizers to hold an event at the area, which was listed first.