Former FSB officer appeals sentence in bribery case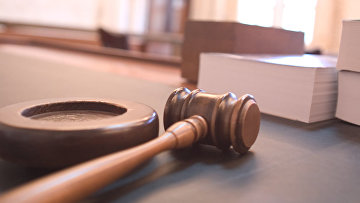 16:58 06/12/2017
MOSCOW, December 6 (RAPSI) – Former officer of the Federal Security Service (FSB) Vlad Novikov, who had received 4.5 years in prison for taking a 5-million-ruble bribe (about $85,000) from the Turkish firm Esta Construction, filed an appeal against the sentence, his lawyer Dagir Khasavov told RAPSI on Wednesday.
On December 1, the Moscow District Military Court sentenced Novikov and acting FSB officer Karen Krayukhin to 4.5 and 5 years in prison respectively. The men were also ordered to pay 5 million rubles in compensation for moral harm to victims in the case, the attorney added. Initially, the victims demanded 10 million rubles from the defendants.
As previously reported, Novikov and Krayukhin have been arrested on suspicion of taking a bribe from the Turkish construction firm Esta Construction. Later, they have been charged with a large-scale fraud against foreign legal entity.
Investigators claim that Esta Construction has been fined over 37 million rubles ($626,000) for violation of migration legislation. The company's lawyer in order to avoid payment of the fine asked the defendants for help in the termination of the case for 5 million rubles ($85,000).
Khasavov, however, told RAPSI that the money was transferred from Kochergin to Krayukhin as return of a debt.
Esta Construction is a contracting company established by Bahattin Demirbilek in Moscow in 2006 and operating as a general contractor and project designer in international construction market, the firm's website says.