Former and acting FSB officers receive prison terms for taking $85,000 bribe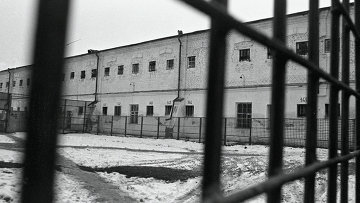 15:30 01/12/2017
MOSCOW, December 1 (RAPSI) - The Moscow District Military Court on Friday sentenced former and acting officers of the Federal Security Service (FSB), Vlad Novikov and Karen Krayukhin, to 4.5 and 5 years in prison for taking a 5-million-ruble bribe (about $85,000) from Turkish firm Esta Construction, lawyer Dagir Khasavov told RAPSI.
The men were also ordered to pay 5 million rubles in compensation for moral harm to victims in the case, the attorney added. Initially, the victims demanded 10 million rubles from the defendants.
A prosecutor earlier asked the court to sentence Novikov and Krayukhin to 7 years in prison and fine them 1 million rubles.
As previously reported, Novikov and Krayukhin have been arrested on suspicion of taking a bribe from the Turkish construction firm Esta Construction. Later, they have been charged with a large-scale fraud against foreign legal entity.
Investigators claim that Esta Construction has been fined over 37 million rubles ($626,000) for violation of migration legislation. The company's lawyer in order to avoid payment of the fine asked the defendants for help in the termination of the case for 5 million rubles ($85,000).
Khasavov, however, told RAPSI that the money was transferred from Kochergin to Krayukhin as return of a debt.
Esta Construction is a contracting company established by Bahattin Demirbilek in Moscow in 2006 and operating as a general contractor and project designer in international construction market, the firm's website says.