State Duma adopts bill on international carriage by air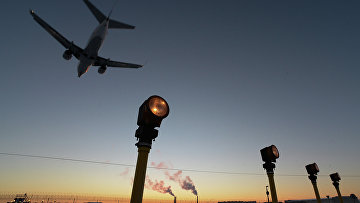 12:41 15/11/2017
MOSCOW, November 15 (RAPSI) – The State Duma has passed a bill introducing changes to the Air Code, due to Russia's accession to the Montreal Convention, in the third and final reading.
The law on Russia's accession to the Convention came into force on August 21. New amendments are supposed to unify certain rules relating to international carriage by air.
The bill allows transportation documents, including the transportation of goods and mail, to be filed digitally. Also, the definition of the period for passengers' air transportation is clarified, which is of great importance when deciding if the carrier is liable for damage that has occurred in the event of death or personal injury of a passenger.
In addition, the procedure for filing claims seeking compensation for damage in the cases of delay in delivery, damage and loss of baggage, cargo or mail is specified.
The Montreal Convention regulates carrier liability including amount of compensation in the event of passengers' death or bodily injury and if cargo or luggage are destroyed, irrevocably lost or significantly damaged. The document also handles the procedure of bringing claims against air carrier in such cases.
The Convention was opened for signature in Montreal on May 28, 1999. Currently, it includes more than 130 member states. Russia joins the Convention with reserve that it will not extend to international noncommercial aircraft operations as well as transport of passengers and air cargo traffic conducted for military purposes.