Russia to accede to Montreal Convention on international air carriage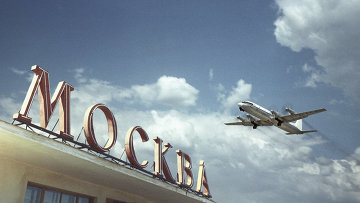 11:35 04/04/2017
MOSCOW, April 4 (RAPSI) – President Vladimir Putin has signed a bill on Russia's accession to the Montreal Convention for the unification of certain rules relating to international carriage by air into law.
The document has been published on the official website of legal information.
The Montreal Convention regulates carrier liability including amount of compensation in the event of passengers' death or bodily injury and if cargo or luggage are destroyed, irrevocably lost or significantly damaged. The document also handles the procedure of bringing claims against air carrier in such cases.
Following Russia's accession to the Convention, value of compensations for damage caused during international air traffic will be increased.
Moreover, facilities for electronic recording, storehouse, storage and handling carriage documents will be put in place based on the Convention.
The Convention was opened for signature in Montreal on May 28, 1999. Currently, it includes more than 130 member states. Russia joins the Convention with reserve that it will not extend to international noncommercial aircraft operations as well as transport of passengers and air cargo traffic conducted for military purposes.