Moscow court refuses to acknowledge tycoon Ismailov firm's debt to Cypriot companies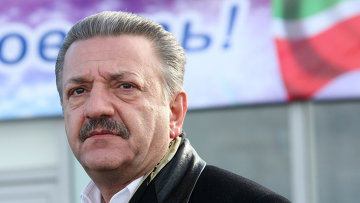 11:30 19/09/2017
MOSCOW, September 19 (RAPSI) – The Moscow Commercial Court has dismissed petitions filed by two Cypriot companies to include 59.3 billion rubles ($1 billion) owed by Tropicano Business Club controlled by businessman Telman Ismailov in the creditors' list, according to court records.
Aquila Trading Limited demanded 52.8 billion from the Tropicano Business Club, while Apeldon Consultans (Overseas) Limited asked the court to add 6.5 billion rubles to the list of creditors' claims. The court recognized arguments of the creditor in the first case as unsound.
On June 6, the Moscow Commercial Court introduced a monitoring procedure regarding Tropicano Business Club.
Telman Ismailov, who controls AST Group and is one of Russia's richest men, clashed with law enforcement authorities in 2009 over the Cherkizovsky outdoor market, which evolved from a mere flea market into an industrial-scale distribution hub for Chinese imports during the oil boom. The market was closed after sanitary authorities found major violations.
In March, the Moscow Commercial Court declared Ismailov bankrupt and initiated procedure for selling his property. Later, the Tenth Commercial Court of Appeals upheld this ruling.