Appeal against bankruptcy of Russian tycoon Ismailov dismissed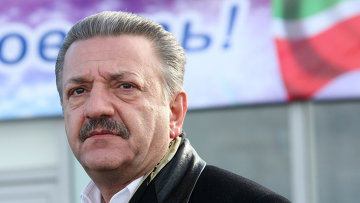 16:58 08/08/2017
MOSCOW, August 8 (RAPSI) – The Tenth Commercial Court of Appeals has dismissed an appeal filed by Russian tycoon Telman Ismailov against a lower court's ruling declaring him bankrupt, RIA Novosti reported on Tuesday.
On March 9, the Moscow Commercial Court declared Ismailov bankrupt and initiated procedure for sale of his property. The businessman appealed this ruling on July 11.
On March 22, the court ruled to recover $331 million from Praga-AST, a firm owned by Ismailov, in favor of BM-Bank (formerly Bank of Moscow). The debt restructuring procedure against the tycoon was initiated by the bank in August 2016.
This is not the first bankruptcy claim against Ismailov. In December 2015, the Moscow Region Commercial Court declared Ismailov bankrupt, according to the petition by a Russian citizen Boris Zubkov.
The court ruled to begin the sale of Ismailov's property but the Ninth Commercial Court of Appeals cancelled this ruling based on the lack of evidence for transfer of money from Zubkov to Ismailov. Higher courts, including the Supreme Court, upheld the decision cancelling bankruptcy procedure.
Telman Ismailov, who controls AST Group and is one of Russia's richest men, clashed with law enforcement authorities in 2009 over the Cherkizovsky outdoor market, which evolved from a mere flea market into an industrial-scale distribution hub for Chinese imports during the oil boom. The market was closed after sanitary authorities found major violations.