AFK Sistema files claim against bailiffs over share arrest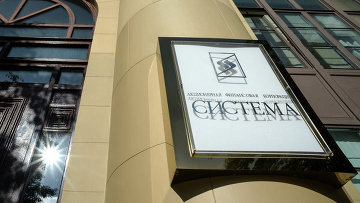 17:49 28/07/2017
MOSCOW, July 28 (RAPSI) – Russian AFK Sistema holding company and its subsidiary Sistema-Invest filed a claim with the Moscow Commercial Court blaming bailiffs, who reportedly blocked dividends on shares seized under a restraining order.
On June 23, the Commercial Court of the Republic of Bashkortostan seized 31.76% of MTS mobile operator's shares owned by AFK Sistema and Sistema-Invest as well as 100% of Medsi Group's shares and 90.47% of Bashkir Power Grid Company's (BESK). The assets were seized after Rosneft, Bashneft and authorities of Bashkortostan region sued AFK Sistema and Sistema-Invest for 170.6 billion rubles (about $3 billion at the current exchange rate).
Rosneft said earlier that the lawsuit is connected with alleged siphoning of assets from Bashneft, while Sistema rejected these claims as groundless.
Initially, Rosneft claimed 106.6 billion rubles ($1.8 billion) from AFK Sistema. Later the oil giant increased its claim to 170.6 billion rubles. The damage was recalculated due to currency fluctuations, according to Rosneft.