AFK Sistema reports $66 mln loan default over asset seizure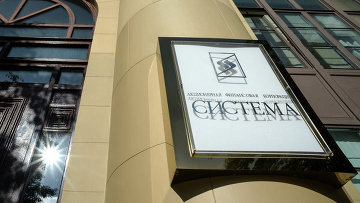 11:28 17/07/2017
MOSCOW, July 17 (RAPSI) - Holding company AFK Sistema reported on Monday about a technical default on 3.9 billion rubles ($66 million) that resulted from the court-ordered seizure of 185 billion rubles ($3.1 billion) in assets.
Non-observance of certain terms of loan obligations giving grounds for the technical default is absolutely determined by the court decision on the asset seizure and has a formal nature. The company services and plans to service its credit and financial obligations in future, the statement reads.
On June 23, the Commercial Court of the Republic of Bashkortostan seized 31.76% of MTS mobile operator's shares owned by AFK Sistema and its subsidiary Sistema-Invest as well as 100% of Medsi Group's shares and 90.47% of Bashkir Power Grid Company's (BESK) as part of 170.6 billion rubles (about $3 billion at the current exchange rate) lawsuit filed by Rosneft, Bashneft and Republic of Bashkiria against the companies.
On July 19, Bashkiria's Commercial Court will continue hearing the lawsuit filed by Rosneft against AFK Sistema. On August 7, the Eighteenth Commercial Court of Appeals will hear AFK Sistema's appeal against seizure of its assets.
Press service of Rosneft has said previously that the lawsuit is connected with alleged siphoning of assets. Actions of AFK Sistema allegedly led to decrease of assets at this sum.
Initially, Rosneft sought to collect 106.6 billion ($1.8 billion)rubles in damages from Sistema. Later the oil giant increased its claim to 170.6 billion rubles. The plaintiff revised the claim damage upwards taking into account currency fluctuations, according to a company's representative.
According to AFK Sistema, the plaintiffs' demands are illegal and groundless.