Eleventh suspect in St. Petersburg terror attack put in detention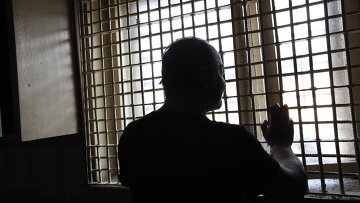 16:57 12/05/2017
MOSCOW, May 12 (RAPSI) – Moscow's Basmanny District Court on Friday ruled to place Mukhamadyusup Ermatov, suspected of involvement in the terror attack in St. Petersburg metro, in detention until July 10, the court's spokesperson Yunona Tsareva told RAPSI.
Earlier, investigators filed a motion demanding to detain Ermatov.
Ermatov, was arrested on Thursday on suspicion of terrorism and unlawful trafficking of explosives. Reportedly, an explosive device made from a fire extinguisher has been found at his premises.
Earlier, ten people allegedly involved in organization of the terror attack were arrested and put in jail. Six people were arrested in St. Petersburg; four others were arrested in Moscow. Charges have been already brought against six defendants, according to investigators.
On April 3, an unknown device exploded in a train between St. Petersburg metro stations Technological Institute and Sennaya Ploshchad. According to the most recent information, 16 people died in the blast including alleged suicide bomber, over 50 were wounded.