Investigators seek detention for man allegedly related to St. Petersburg terror attack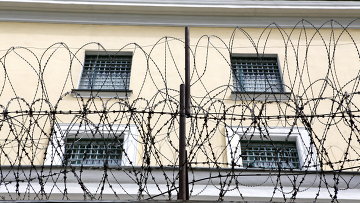 12:28 12/05/2017
MOSCOW, May 12 (RAPSI) – Russian investigators have asked the Basmanny District Court of Moscow to detain Mukhamadyusup Ermatov, supposedly related to alleged suicide bomber Akbarzhon Dzhalilov, RAPSI learnt on Friday from the court's press-service.
Ermatov is suspected of terrorism and unlawful trafficking of explosives.
Earlier, the Investigative Committee's press-service announced that several suspects had been arrested in relation to the blast in St. Petersburg metro: Seyfull Khakimov, Ibragibzhon Ermatov, Dilmurod Muidinov, Bakhram Yergashev, Azamzhon Makhmudov, Shokhista Karimova, Sodik Ortikov and Makhamadyusuf Mirzaalimov. Six people were arrested in St. Petersburg; two others were arrested in Moscow.
According to investigators, an explosive device identical to one found at St. Petersburg's Ploshchad Vosstaniya metro station as well as handguns and ammunition were found at suspects' places of residence. All arrested suspects were put in detention.
On April 18, law enforcement officers arrested Abror Azimov in the Moscow Region on suspicion of organizing the terror attack. According to the Federal Security Service (FSB), he trained alleged suicide bomber Akbarzhon Dzhalilov. The Investigative Committee claims that Dzhalilov called Azimov and other alleged organizers of the attack.
On April 20, Moscow's Basmanny District Court ordered the detention of Akram Azimov, the tenth suspect in the case.
On April 3, an unknown device exploded in a train between St. Petersburg metro stations Technological Institute and Sennaya Ploshchad. According to the most recent information, 16 people died in the blast including alleged suicide bomber, over 50 were wounded.