Detention of ex-FSB officer suspected to be bribed by Turkish company appealed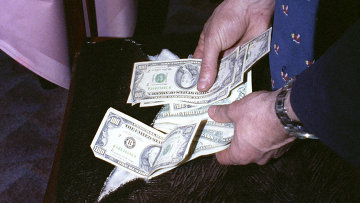 18:12 19/09/2016
MOSCOW, September 19 (RAPSI, Lyudmila Klenko) – The defense had appealed against the decision of the Moscow Garrison Military Court to detain Vlad Novikov, a former officer of the Russian Federal Security Service (FSB) suspected of accepting a 5 million rubles ($77,000) bribe from a Turkish company, lawyer Dagir Khasavov told RAPSI on Monday.
According to the lawyer, the date on which the appeal is to be heard has not been set yet.
As it has been reported earlier, two men were arrested in a fraud case on suspicion that they had received a bribe from the Turkish construction firm Esta Construction. Investigators claim that Esta Construction has been fined over 37 million rubles ($570,000) for violation of migration legislation. The company's lawyer in order to avoid payment of the fine asked the suspects for help in the termination of the case for 5 million rubles ($77,000).
The case resulted from a provocation on the part of the alleged victim, who had embezzled the money and was trying to deflect the blame on the defendants, Novikov said when being convoyed to the courtroom, where the decision on the detention of the suspects were to be taken on Friday.
Esta Construction is a contracting company established by Bahattin Demirbilek in Moscow in 2006 and operating as a general contractor and project designer in international construction market, the firm's website says.