FSB employees suspected of receiving $77,000 from Turkish construction company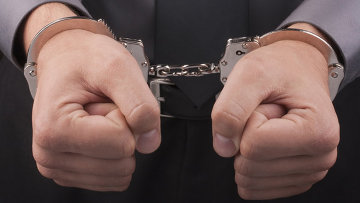 15:54 15/09/2016
MOSCOW, September 15 (RAPSI, Lyudmila Klenko) – Two employees of the Federal Security Service (FSB) arrested in a fraud case are suspected of receiving 5 million rubles from the Turkish construction firm Esta Construction, attorney Dagir Khasavov told RAPSI on Thursday.
According to the lawyer, suspects in large scale fraud pertaining to a foreign company are Karen Krayukhin and Vlad Novikov, current and former FSB employees. Investigators on Friday plan to file a motion with the Moscow Garrison Military Court to detain them, Khasavov added.
Investigators claim that Esta Construction has been fined over 37 million rubles ($570,000) for violation of migration legislation. The company's lawyer in order to avoid payment of the fine asked the suspects for help in the termination of the case for 5 million rubles ($77,000).
Esta Construction is a contracting company established by Bahattin Demirbilek in Moscow in 2006 and operating as a general contractor and project designer in international construction market, the firm's website says.