Ex-CEO of company related to Russian Defense Ministry found guilty of embezzlement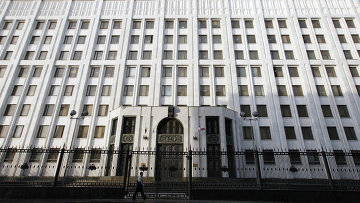 16:27 04/08/2016
MOSCOW, August 4 (RAPSI) – Moscow's Tverskoy District Court on Thursday found Alexander Yelkin, ex-CEO of Slavyanka utility company, guilty of embezzling funds allocated for renovation of the Defense Ministry's facilities, RAPSI reported from the courtroom.
The court also determined guilt of two other defendants in the case, Konstantin Lapshin and Yulia Rotanova.
The fraud in the company came to light in relation to the 2012 investigation into Oboronservis, which revealed fraudulent activities carried out in the course of deals involving real estate, land and shares in Oboronservis. Totally, five criminal cases over damages exceeding 3 billion rubles ($45 million) were initiated as concerned this Defense Ministry company. No key figures of these cases have pleaded guilty.
Several suspects were arrested in late 2012. Charges were brought against them shortly after the arrest. Yelkin was charges with misappropriating 118 million rubles ($1.8 million), allegedly obtained as kickbacks from companies subordinate to Slavyanka.
Presently bankrupt Slavyanka company has been the largest utility company in Russia, which was established to manage and maintain specialized housing facilities and utilities owned by the Defense Ministry.