Ex-CEO of Defense Ministry related company's subsidiary gets 5-year suspended sentence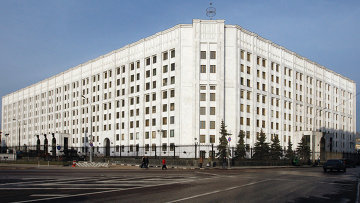 18:02 30/06/2016
MOSCOW, June 30 (RAPSI) – Vyacheslav Krapivny, the ex-CEO of a Kamchatka-based subsidiary of Slavyanka, a utility company servicing the Russian Defense Ministry, was put on probation for 5 years for embezzlement, according to a Russia's Investigative Committee press-release published on Thursday.
According to investigators, in 2012 Krapivny, who at that time headed the Kamchatka subsidiary of Slavyanka company, commissioned works for installing water equipment at Defense Ministry facilities.
Later, in spite of being fully aware that the works had not been completed and overpriced he signed respective acceptance certificates as the commissioner and transferred more than 4.5 million rubles (about $70,000) to his own company.
"The court has found the provided evidence sufficient… The court has put Krapivny on probation for 5 years," – the press-release reads. Besides, the court made Krapivny responsible to repay the full amount of damages.
Presently bankrupt Slavyanka company has been the largest utility company in Russia, which was established to manage and maintain specialized housing facilities and utilities owned by the Defense Ministry.