Russian officials did not find Microsoft violating data protection law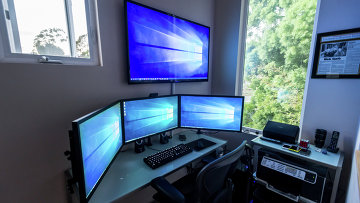 10:33 18/09/2015
MOSCOW, September 18 (RAPSI) – The Federal Service for Consumer Rights Protection failed to find any non-compliance violations of the data protection law in Microsoft's activity, RIA Novosti reported.
It was reported that some officials saw Microsoft's new operating system, Windows 10, as violating Russia's data protection law. However, the consumer rights agency found that users give their personal consent to data collection by accepting the license agreement.
Last August, Nikolai Levichev (A Just Russia) requested that the agency look into Microsoft's compliance with the data protection law and respond accordingly if violations were found. The parliament member also addressed Prime Minister Dmitry Medvedev with a request that Windows 10 be banned from use by government agencies because the personal data of government officials could possibly be accessed by the corporation and foreign government agencies.
The consumer rights protection agency responded that Windows 10 is software but it is not used for receipt, transfer, delivery or processing of user data as per the law On Information, Information Technology and Data Protection.