MP requests review of Windows 10 for compliance with Russian laws - report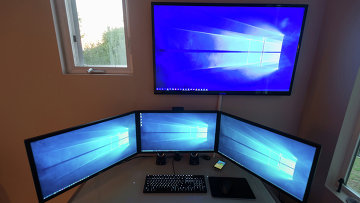 11:40 11/08/2015
MOSCOW, August 11 (RAPSI) - Vadim Solovyov, a parliament member representing the Communist Party, has addressed Prosecutor General Yury Chaika with a request to check whether the new Windows 10 operating system complies with the Russian laws, Izvestia newspaper reports on Tuesday.
"According to the user agreement, the operating system automatically collects and stores the user's browser history, passwords, names of the hot spots the user connects to and passwords to those. Also, the company reserves the right to provide fragments of personal correspondence and other collected personal data upon request from special services, as well as publish and use the data at its own discretion," the request says as quoted by Izvestia.
Solovyov claims that, according to the Russian law, collection and processing of personal data in Russia is only authorized by organizations registered as personal data controllers while disclosure of such information is prohibited unless specified by law.
Since many Russian institutions use Windows OS, this could potentially lead to leaking of classified information to foreign special services. Basically, it is espionage, the parliament member believes.
Solovyov requests an inspection of the company and "action to block the website for downloading this software."
Microsoft told Izvestia that the data can only be collected with the user's consent.
Starting July 29 and for 12 months, the new operating system Windows 10 may be installed for free on the computers using the previous version. Within the first 24 hours of the release, some 14 million users across the world downloaded the OS.