ECHR decision regarding former BTA Bank employee comes into force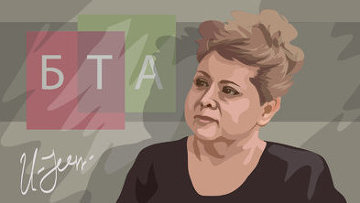 11:24 10/07/2013
MOSCOW, July 9 (RAPSI, Maria Zuyeva) - The decision of the European Court of Human Rights (ECHR) in the case of Veronika Yefimova, who claimed that Russia violated her rights in relation to her arrest and detention pending extradition to Kazakhstan, where she faced charges of large-scale embezzlement at BTA Bank, has come into force.
In February, the ECHR recommended that Russia refrained from extraditing Yefimova until a new ruling was passed in her case or until the previous ruling came into force.
The court also ruled that Russia had violated Article 5 of the European Convention of Human Rights (the right to liberty and security) by keeping Yefimova in detention from July 3 to November 18, 2009 and also by failing to process her appeals challenging her detention orders in time.
In addition, the ECHR ordered Russia to pay Yefimova 20,000 plus tax and interest within three months of the judgment becoming final. At the same time, the court ruled that Yefimova's rights would not be infringed under Article 3 (prohibition of torture) if Russia extradited her to Kazakhstan.
Since the ECHR's Grand Chamber will not hear this case, the ruling is final and has come into force.
Yefimova served as head of BTA Bank's corporate business department between 2005 and 2008. The bank was nationalized in 2009 due to financial difficulties. In March 2009, Kazakhstan's prosecutors instituted criminal proceedings against Yefimova and 20 other individuals in connection with the bank's financial difficulties.
It was alleged that Yefimova played an active role in the misappropriation of the bank's assets. She was accused of having registered and approved loan requests for numerous offshore sham companies affiliated with or controlled by the bank's chairman Mukhtar Ablyazov. The funds transferred as a result of this process were never recovered.
Yefimova came to Russia in July 2009 to receive medical treatment, but was arrested pursuant to a Kazakh extradition request. She filed a request for asylum in Russia which was dismissed.