ECHR orders Russia to pay out €20k for BTA Bank extradition debacle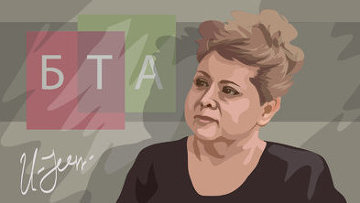 14:43 19/02/2013
MOSCOW, February 19 - RAPSI, Ingrid Burke. The European Court of Human Rights (ECHR or court) held partially in favor of Veronika Yefimova, who claimed that Russia violated her rights in relation to her arrest and detention pending extradition to Kazakhstan, where she faced charges of large-scale embezzlement in connection with her former post at BTA Bank.
Yefimova served as head of BTA Bank's corporate business department between 2005 and 2008. The bank was nationalized in 2009 due to financial difficulties.
In March 2009, Kazakh federal prosecutors instituted criminal proceedings against Yefimova and twenty other individuals in connection with the bank's financial difficulties.
It was alleged that Yefimova had played an active role in the misappropriation of the bank's assets. She was specifically accused of having registered and approved loan requests for numerous offshore sham companies affiliated with or controlled by the bank's chairman Mukhtar Ablyazov. The funds transferred as a result of this process were never recovered.
Yefimova entered Russia in July 2009 for purposes of seeking medical treatment when the authorities "burst into the intensive care ward she was in, despite the objections of the medical staff." She was arrested pursuant to a Kazakh extradition request.
She filed a request for asylum in Russia which was dismissed.
At that, she turned to the ECHR, asserting that if extradited to Kazakhstan, she would face violations of the following articles of the European Convention of Human Rights (Convention): Article 3, which protects against torture and inhuman or degrading treatment and Article 13, which preserves the right to an effective remedy.
Finding that Yefimova had failed to raise "any individual circumstances which would substantiate her fears of torture or ill-treatment, or that substantial grounds have been shown for believing that she would, if extradited, face a real risk of being subjected to treatment contrary to Article 3," in Kazakhstan, the court held that her extradition would not be in violation of the Convention. Accordingly, the Court refrained from examining Article 13.
She further claimed that her extradition to Kazakhstan would violate her Article 6 right to a fair trial.
On this point, the court held that Yefimova had failed to prove the existence of "substantial grounds for believing that she would be exposed to a real risk of flagrant denial of a fair trial if extended to Kazakhstan."
She claimed that Russian authorities had failed to provide her with adequate medical assistance during her time spent in detention in violation of Article 3, taking a view to her problems with diabetes and hypertension.
On this point, the court held that Yefimova had failed to provide "sufficient and convincing arguments or evidence disclosing any serious failings on the part of the national authorities in providing her with medical assistance while in detention," thus dismissing her claim as "manifestly ill-founded."
The court further found that Yefimova's allegations of inhumane conditions during her receipt of medical treatment inadmissible in violation of the ECHR's six-month rule. According to the ECHR admissibility criteria, "The Court may only deal with the matter after all domestic remedies have been exhausted, according to the generally recognised rules of international law, and within a period of six months from the date on which the final decision was taken."
Finally, she filed a series of claims arising under Article 5, which protects the rights to liberty and timeliness. Specifically, she challenged the legality of her detention pending an extradition ruling, her inability to obtain judicial review of this detention, her detention orders were not timely examined, and her lawyers were absent from two hearings connected with her detention.
The court considered two separate periods of time during Yefimova's detention: before and after her detention was extended by a Russian court.
First, it held that there had been a violation under Article 5 with regard to Yefirmova's detention from 3 July to 18 November 2009, due to the fact that her detention during that period "was not circumscribed by adequate safeguards against arbitrariness."
However, the court found that her rights had not been violated between 18 November 2009 and 3 July 2010, owing to the fact that the detention extension was sufficiently limited in scope and otherwise protected by the appropriate safeguards.
Finally, the ECHR held that Russia had violated Article 5 by virtue of its failure to timely process appeals launched by Yefirmova challenging her detention orders, as well as her actual detention between 3 July and 18 November 2009.
Based on these violations, Russia has been ordered to pay Yefirmova €20,000 plus tax and interest within three months of the judgment becoming final.