Navalny's lawyers file new motion to dismiss judge in timber embezzlement case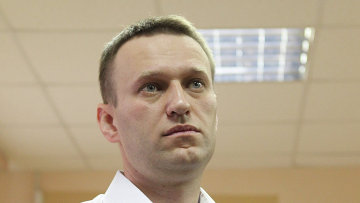 10:41 17/06/2013
MOSCOW, June 17 (RAPSI) - The lawyers of Alexei Navalny, who is standing trial on charges of embezzlement at the Kirovles timber company, have filed a new motion to remove Leninsky Court Judge Sergei Blinov.
The lawyers earlier claimed that the judge deliberately acted in contravention of federal legislation, in particular the adversarial principle, and did not notify witnesses about criminal liability for refusing to testify.
This time they argue that Blinov "is acting as a prosecutor, and he should not be carrying out this role." The lawyers claim that the judge coordinated his actions with the Moscow officers who are investigating other cases involving Navalny, and hence cannot be considered objective.
According to the investigators, Navalny organized the theft of over 10,000 cubic meters of timber while serving as a voluntary adviser to the Kirov Region governor.
The timber was allegedly stolen from Kirovles between May and September 2009 in collusion with Pyotr Ofitserov, director of the Vyatka Timber Company, and Kirovles CEO Vyacheslav Opalyov. The regional budget shortfall resulting from the transaction has been estimated at 16 million rubles ($510,906).
If convicted, Navalny faces up to 10 years in prison. He will also be ineligible for any kind of civil service, even if he only receives probation. Opalyov, who made an agreement with the prosecution, has received a four-year suspended sentence.