Former Kyrgyz president's son appeals 25-year sentence in absentia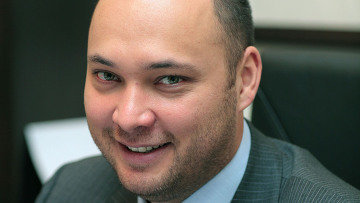 12:39 22/05/2013
BISHKEK, May 22 (RAPSI) - Maxim Bakiyev, the youngest son of former Kyrgyzstan President Kurmanbek Bakiyev, has appealed his 25-year prison sentence handed down in absentia, Kyrgyzstan's Supreme Court said on Wednesday.
The Pervomaysky District Court in Bishkek, the capital of Kyrgyzstan, in March sentenced Bakiyev in absentia to 25 years in a high security prison, with confiscation of property, for corruption.
Bakiyev, who headed the Central Development, Innovation and Investment Agency in Kyrgyzstan under his father's presidency, allegedly signed a contract that damaged national interests.
According to the investigators, Bakiyev illegally took a controlling stake in transnational corporation DASTAN, the country's largest defense company.
Meanwhile, under a previous agreement between Russia and Kyrgyzstan, Russia agreed to write off Kyrgyzstan's debt for 48% of the company's stock. Dastan is a transnational corporation established in 1956 as part of the Soviet defense industry. It is now one of the leading designers and manufacturers of marine weapons and submarine equipment in the former Soviet countries. The presidents of Russia and Kyrgyzstan agreed in September 2012 to put it up for public auction.
In October 2012, Bakiyev was arrested in London by the law enforcement agencies on the request of the United States. He had earlier fled to the UK to escape trial. The US Justice Department accused Bakiyev of conspiring in a securities fraud and obstructing justice. A London court released him on bail.
It earlier became known that the US authorities had dismissed the investigation for lack of sufficient evidence to file charges.