Russian authorities seek to arrest William Browder in absentia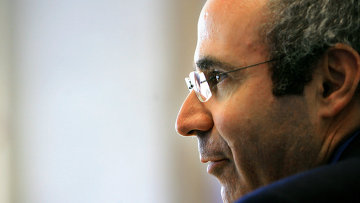 14:13 17/04/2013
MOSCOW, April 17 - RAPSI. The investigators have asked the court to issue an arrest order in absentia for Hermitage Capital Management CEO William Browder. Browder has ignored several summonses from the Russian authorities.
He has been accused of illegally buying Gazprom stock when foreign ownership of the world's largest natural gas producer was restricted.
The Interior Ministry's Investigation Department opened a case against Browder on March 5. The British Embassy in Moscow has been duly notified. Hermitage Capital dismissed the charges as "absurd" and "hysterical."
Browder is also on trial in absentia alongside Sergei Magnitsky on embezzlement charges. Investigators claim that they embezzled hundreds of millions of rubles from the budget by manipulating tax returns between September and October 2007.
Meanwhile, Hermitage Capital maintains that it paid 5.4 billion rubles ($180 million) in taxes, but that the money was stolen by corporate raiders with the help of law enforcement officials.
The prosecution against Magnitsky, who died in a Moscow pretrial detention center in 2009, has been attributed to this theft. The case was closed after his death, only to be reopened later. Under Russian law, a person can be prosecuted after his death.