Browder's firms illegally bought Gazprom shares - Interior ministry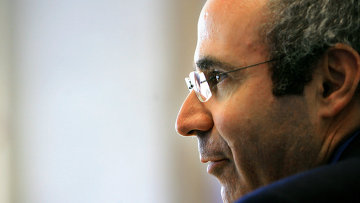 13:42 05/03/2013
MOSCOW, March 5 - RAPSI. The companies of Hermitage Capital Management CEO William Browder, which took part in tenders selling Gazprom shares, violated the ban on selling the gas monopoly's shares to foreigners, a senior Interior Ministry official told journalists on Tuesday.
"The Interior Ministry's Investigative Department is investigating a criminal case concerning the illegal purchase of Gazprom shares by legal entities that were majority owned by foreign nationals, notably William Brower," said Mikhail Aleksandrov, head of the department's section which investigates organized crime and corruption cases.
Russia's losses due to 29 transactions concluded by Browder's firms have been tentatively estimated at 3 billion rubles (over $97 million), Aleksandrov said.
Hermitage Capital auditor Sergei Magnitsky and CEO Bill Browder have been charged with tax evasion. Since Magnitsky's and Browder's defense did not attend the court hearings, the court appointed new lawyers to the defendants during the previous pretrial hearing.
The trial of Hermitage Capital Management CEO Bill Browder is being held in absentia, because the UK has refused to cooperate with Russia over the case.
Sergei Magnitsky was arrested on charges of tax evasion and died in a Moscow pre-trial detention center on November 16 2009, after nearly a year in custody. His case was closed after his death, but was later reopened.