Kiev court rules to extend ex-Tajik PM's arrest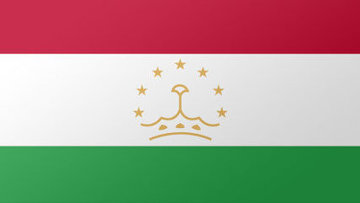 11:17 22/03/2013
KIEV, March 22 - RAPSI, Alexander Savochenko. The Court of Appeals in Kiev on Thursday ruled to extend the temporary arrest of former Prime Minister of Tajikistan Abdumalik Abdullojonov, whose extradition the Tajik authorities are demanding on charges of planning an attack against the president and supporting an armed uprising.
The court has decided that Abdullojonov will remain in pretrial detention in Kiev until the Ukrainian law enforcement authorities decide on his extradition. The court's ruling cannot be appealed.
Abdullojonov was Tajikistan's prime minister between 1992 and 1993 during the country's five-year civil war. He was later appointed Tajik Ambassador to Russia. In 1994, Abdullojonov ran for president in the republic's first nationwide election. Coming from the north of the country, he was largely supported by voters in the Sughd Province, traditionally the home ground of the political leaders of Soviet Tajikistan. Abdullojonov lost to Emomali Rahmon, who remains president of the country to this day.
In 1998, Abdullojonov, who had already been on the international wanted list for a year, emigrated to the United States. He has been charged with plotting an attack on Emomali Rahmon on April 30, 1997, when the president was shot in the leg. The ex-prime minister is also accused of supporting an uprising led by Colonel Makhmud Khudoiberdiyev in northern Tajikistan in November 1998. Abdullojonov has denied these charges in interviews with foreign media, claiming they are politically motivated.
Abdullojonov was detained in Boryspil Airport on February 5. The court ruled that he should remain in detention for 40 days. If he is found guilty, he may be sentenced to a maximum of 20 years in prison and his property may be confiscated.
Lawyers say that Abdullojonov was granted refugee status in the United States, where he has been living since 1998.
In early March, Amnesty International called on the Ukrainian authorities not to extradite Abdullojonov to Tajikistan, where he could be subject to torture and other serious breaches of human rights. Amnesty International has urged Kiev to release him immediately.