Tajikistan asks Ukraine to extradite former prime minister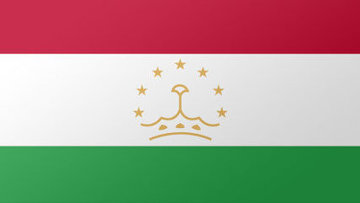 14:03 18/02/2013
DUSHANBE, February 18 - RAPSI, Lidia Isamova. The Prosecutor General's Office of Tajikistan has sent an extradition request for former Prime Minister Abdumalik Abdullojonov to Ukraine, First Deputy Prosecutor General Abdukodir Muhammadiev told the press.
"The extradition request is based on the 60 volume criminal case opened against Abdullojonov in 1998," he said.
Muhammadiev stated that the former prime minister had been charged in absentia with creating a criminal group, attempting a coup, terrorism, subversive actions and embezzlement of government property, and had been put on the wanted list in 1997.
Abdullojonov told foreign media that he was not involved in political affairs in his home country. He has been living in the United States for the last 15 years.
On February 7, 2013, the City Court of Borispil near Kiev, Ukraine, granted the Tajik prosecutors' request for the temporary arrest of Abdullojonov, who had been detained in Borispil Airport on February 5. The court ruled that he should remain in detention for 40 days.
Abdullojonov was Tajikistan's prime minister between 1992 and 1993 during the country's five-year civil war. He was later appointed Tajik Ambassador to Russia. In 1994, Abdullojonov ran for president in the republic's first nationwide election. Coming from the north of the country, he was largely supported by voters in the Sughd Province, traditionally the home ground of the political leaders of Soviet Tajikistan. Abdullojonov lost to Emomali Rahmon, who remains president of the country to this day. In 1998, Abdullojonov emigrated to the United States.