Poland urges Russia to observe extradition regulations for ex-prosecutor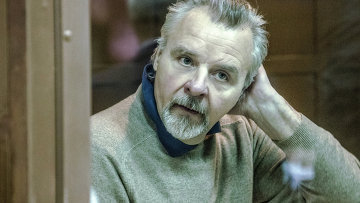 15:56 11/03/2013
WARSAW, March 11 - RAPSI, Yevgeny Bezeka. The Polish Justice Ministry expects the Russian authorities to respond until March 22 to the complaint of former prosecutor Alexander Ignatenko, who was handed over to Russia in February on charges of participating in an illegal gambling ring.
Ignatenko's attorneys filed the complaint last week, citing Russia's alleged violation of the previously agreed upon conditions for his extradition. Poland demanded prior to the extradition that Russia clear Ignatenko of fraud charges, which the country's authorities have deemed unjustified.
The Polish Justice Ministry sent an inquiry to the Russian Prosecutor General's Office last Friday, the agency told RIA Novosti.
Poland seeks to determine if Russia is abiding by the extradition conditions set forth in the justice minister's resolution, as well as by the guarantees described in Article 14 of the European Convention on Human Rights, the Prosecutor General's Office reported.
Ignatenko faces prosecution in the case concerning the illegal casino scandal that caused a public uproar in 2011. Businessman Ivan Nazarov allegedly operated illegal casinos in 15 towns across the Moscow region. While the nature of Ignatenko's particular role in the scandal remains unclear, according to law enforcement authorities, high-ranking officials from prosecutor's offices and the Interior Ministry were involved in the casino scheme, which generated between $5 million and $10 million in monthly revenue.
Casinos were outlawed in Russia on July 1, 2009, when a federal law was passed banning any gambling in the country except in four special zones located in different regions. Since the law was enacted thousands of illegal gambling ventures have been closed by law enforcement agencies.
The Moscow region gambling ring turned out to be one of the biggest of its kind.