Poland demands from Russia to confirm extradition request for fugitive prosecutor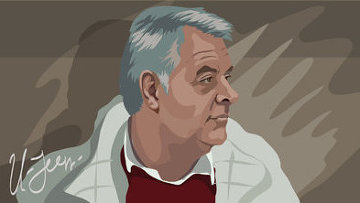 10:57 26/09/2012
WARSAW, September 26 - RAPSI. The Polish Justice Ministry has asked the Russian Prosecutor General's Office to confirm its request for the extradition of former Moscow regional deputy prosecutor Alexander Ignatenko, Polish Undersecretary of State Michal Krolikowski told RIA Novosti.
In 2011, Ignatenko was named a suspect in the underground casinos case. He was arrested on January 1, 2012 at the Zakopane ski resort in Poland. On June 6, the court extended Ignatenko's arrest until October 9. Justice Minister Jaroslaw Gowin is now due to make the final decision regarding Ignatenko's extradition.
The high-profile illegal casino scandal in Moscow Oblast came to light in 2011 and caused a public uproar. Businessman Ivan Nazarov allegedly operated illegal casinos in 15 towns across the region. According to law enforcement authorities, several high-ranking officials from the prosecutor's offices and the Interior Ministry were involved in the operation, which generated between $5 million and $10 million in monthly revenue.
The Polish Justice Ministry has also stated that it has not yet received a reply from Investigative Committee head Alexander Bastrykin in response to the request to provide additional guarantees that Ignatenko's rights will be respected if he is extradited. Polish human rights activists have pressed for receiving confirmation of this.
"I have not heard from the Investigative Committee. I have a reply from the Prosecutor General's Office, but the request we sent in May was addressed to the committee," said a ministry representative, adding that Prosecutor General's Office has given a guarantee of this kind in the past.
In May this year, the Helsinki Foundation for Human Rights sent a letter to the Polish Justice Ministry stating that the Ignatenko affair may be politically motivated. The foundation advised the ministry to ask for the Russian Investigative Committee to commit to respect Ignatenko's rights if he is extradited to Russia.