Popular online encyclopedia may be shut down over "extremist" content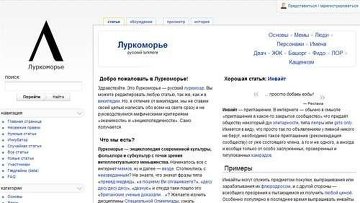 16:01 15/01/2013
MOSCOW, January 15 - RAPSI. Law enforcement agencies seek to block access to two websites after inspecting their content, the Chechen Interior Ministry reported Tuesday. The ministry has established that the Lurkmore and Imam-TV websites contain prohibited content.
"These websites may soon be blocked by court decision as they contain instructions on how to commit suicide, how to cultivate drug-containing plants, and how to produce drugs, as well as extremist propaganda inciting social, racial, and ethnic hatred," the agency has reported in a press release on its website.
Meanwhile, Lurkmore founder Dmitry Khomak has refuted the accusations. "We aren't doing anything of the sort," he told RIA Novosti. "Lurkmore is a popular academic and entertainment resource whose content is actually generated by users."
The ministry stated that it has submitted its findings to the regional prosecutors, and expects them to prepare a lawsuit that will lead to the appropriate court decisions.
In November, Lurkmore, a popular Russian online encyclopedia, was added to the registry of websites containing prohibited information. The website's IP address remained blocked for several days until the offensive content was removed.
On November 13, the consumer protection service took Lurkmore off the blacklist.
In January 2013, Lurkmore was asked to erase an article concerning suicide upon the request of the telecom and IT watchdog.
A law aimed at protecting children from information seen as being harmful to their health came into force on November 1.
The law calls for building a unified registry of domains, which will allow certain websites to be identified as containing prohibited information.
Sites containing child pornography and information about how to commit suicide or how to produce drugs can be shut down before trial. Decisions on whether or not websites containing other kinds of prohibited information should be closed are issued by the court.