Rusagroprom head arrested in case of $255mln loan from VTB British subsidiary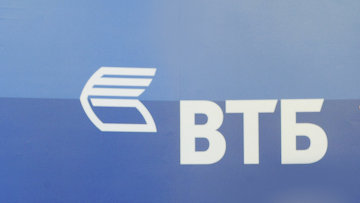 16:16 22/11/2012
MOSCOW, November 22 - RAPSI. The Tverskoy District Court has arrested Rusagroprom holding head Yevgenia Kremneva in a criminal case on the embezzlement of a $255 million loan from the VTB British subsidiary to purchase dairy plants from the Nutritek International Corp., the court told the Russian Legal Information Agency (RAPSI/rapsinews.com) on Thursday.
The investigative actions are held in a case on the embezzlement of a loan issued by VTB Capital Plc. to Rusagroprom to buy dairy plants from the Nutritek International Corp., which was previously controlled by entities belonging to Rostelecom minority shareholder Konstantin Malofeyev.
Kremneva has been charged with large-scale fraud.
On Tuesday, the police have searched the office of Marshall Capital, as well as Malofeyev and Aleksandr Provorotov's apartments. Provorotov worked for Marshall Capital from 2005-2009.
VTB Bank is Russia's second largest bank, in which the government holds a 75.5-percent stake.
Marshall Capital is the largest minority shareholder (with a seven-percent share) in the Rostelecom national telecommunications operator. Marshall Capital manages assets worth $1.5 billion.
Malofeyev is believed to be MCP and Rostelecom's primary beneficiary.
Rusagroprom holding is a major agricultural equipment manufacturer