Rostelecom CEO to be questioned as witness in embezzlement case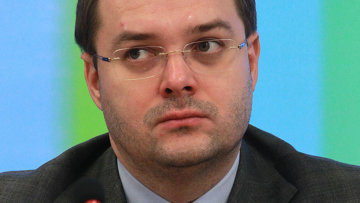 10:26 21/11/2012
MOSCOW, Nov 21 - RAPSI. Alexander Provorotov, CEO of Rostelecom, the largest telephone network in Russia, and Konstantin Malofeyev, founder of the Marshall Capital foundation, will be questioned as witnesses in a $200mln embezzlement case involving the UK VTB Capital, a source close to the investigation told Prime Business News Agency.
The police are reported to have searched the Marshall Capital office, as well as Malofeyev's and Provorotov's apartments. Provorotov worked for Marshall Capital from 2005-2009. The investigation concerns the embezzlement of a loan issued to Rusagroprom from VTB Capital Plc. to buy dairy plants from Nutritek International Corp. (Nutritek Group) earlier controlled by Malofeyev's companies.
Malofeyev claims the real reason behind the investigation is to have the Rostelecom management changed. Marshall Capital is the largest minority stakeholder of this state-run company.
A representative of the Interior Ministry's Press Center told RIA Novosti that the investigation is not connected with Rostelecom, but concerns the possible embezzlement of bank loans.
MCP is the largest minority shareholder (with a seven-percent share) in the Rostelecom national telecommunications operator. MCP manages assets worth $1.5 billion.
Malofeyev is believed to be MCP and Rostelecom's primary beneficiary.