Attorney faces prosecution for sharia court statements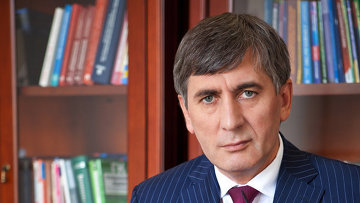 17:08 25/05/2012
MOSCOW, May 25 - RAPSI. Investigators have launched a criminal case against attorney Dagir Khasavov for stating that a sharia court should open in Russia, Prosecutor General's Office spokesperson Marina Gridneva said on Friday.
Khasavov said a sharia court should open during a REN TV interview on April 24. He added that the Muslim community will set its own rules and obstruction would result in bloodshed.
Prosecutors have established that his statements aimed to incite hostility and hatred and humiliate a group of individuals based on their attitude to religion (Islam), and could also be regarded as a call for extremism. Investigators began their prosecution as a follow-up to an inspection.
The attorney may be punished by up to two years in prison.
The Justice Ministry has filed a request with the bar association to deprive Khasavov of his license to practice law. The request will be considered on June 13.
Earlier, Khasavov said attempts have been made to portray him as an enemy of Russia, and there are no grounds for his license to be revoked.
In his opinion, he has not violated a professional code of conduct.
He has also announced his plans to sue the TV channel for moral damages in the symbolic amount of one ruble ($0.034). Presently, Khasavov is aboard.