Investigative Committee to check attorney's interview on sharia courts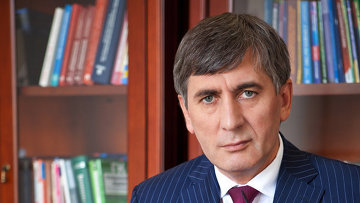 16:31 27/04/2012
MOSCOW, April 27 - RAPSI. Investigators organized an examination of attorney Dagir Khasavov's interview on sharia courts, the committee reported on Friday.
"The Main Investigative Department is holding an inspection under the Criminal Code article on inciting hatred or animosity and humiliating human dignity in connection with Khasavov's statements," the committee said.
During the examination, investigators will decide on whether to open a criminal case.
Earlier, Khasavov said in an interview with the REN TV channek that it is necessary to introduce sharia courts in Russia. He added that the Muslim community will set its own rules and there will be bloodshed if it faces obstacles.
The prosecutor's office found the attorney's interview to have signs of extremism.
Following an inspection by the Prosecutor General's Office, REN TV Holding CEO Alexander Ordzhonikidze was given a warning for broadcasting the interview.