Magnitsky relatives's appeal against posthumous prosecution dismissed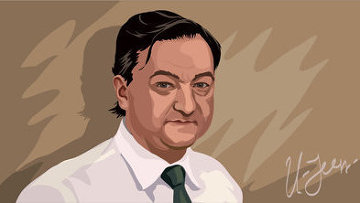 11:46 22/05/2012
MOSCOW, May 21 - RAPSI. The Moscow City Court rejected on Monday the appeal by relatives of Hermitage Capital fund's lawyer Sergei Magnitsky, who died in pre-trial detention, against continuing the criminal case against him, the court told the Russian Legal Information Agency (RAPSI/rapsinews.com).
The Moscow City Court made no amendments to the ruling of the Moscow Ostankinsky District Court on the appeal.
Moscow Ostankinsky District Court judge Yulia Bobrova dismissed the relatives' appeal, and agreed with the prosecutor's office and the investigation that the mother and wife of Sergei Magnitsky were "the lawful representatives of the accused", despite the fact that there is no precedent for this in Russian legislation.
The representatives of Magnitsky's family insisted that the continuation of the criminal prosecution after death is possible under the law only to clear the accused's name at the relatives' initiative or with their consent.
The appeal claims that resuming the criminal case against Magnitsky after his death is unlawful and unconstitutional, because the purpose of the investigation is to accuse him rather than to clear him.
Magnitsky, an auditor for the Hermitage Capital Management Fund, was charged with involvement in large-scale corporate tax evasion. He died in a Moscow pretrial detention center on November 16, 2009, after spending nearly a year behind bars. His death has evoked public outcry.
According to investigators, Magnitsky and his accomplices stole 5.4 billion rubles ($173.52 million) from the state by manipulating tax returns between September and October 2007.
Hermitage Capital maintains that the investment fund paid the 5.4 billion rubles in taxes, but that the money was stolen by corporate raiders with the help of law enforcement officials. Magnitsky's prosecution has been attributed to this theft.