Charges dropped against doctor accused of Magnitsky's death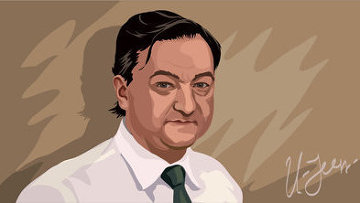 10:06 09/04/2012
MOSCOW, April 9 - RAPSI. Doctor Larisa Litvinova, who was blamed for the death of Hermitage Capital fund's consultant Sergei Magnitsky in a Moscow pre-trial detention center, has been released and escaped prosecution as the statute of limitations expired, Hermitage Capital fund reports on Monday.
Magnitsky was charged with involvement in a large-scale corporate tax evasion. He died on November 16, 2009, after spending nearly a year behind bars.
According to investigators, Magnitsky and his accomplices stole from the state hundreds of millions of rubles by manipulating tax returns between September and October 2007.
In turn, Hermitage Capital maintained that it had paid 5.4 billion rubles ($186.5 million) in taxes, but the money was stolen abetted by law enforcement officials. Magnitsky's prosecution has been attributed to this theft.
The criminal case against Magnitsky was terminated by the Investigative Committee due to his death, but it was later resumed.
Doctor Larisa Litvinova and her chief Dmitry Kratov were blamed for Magnitskys death.
Litvinova was charged with involuntary manslaughter due to misconduct, a crime punishable by up to three years in prison. Kratov was charged with negligence resulting in patients death.