U.S. adoptive mother to pay $150k in damages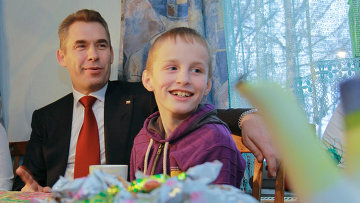 09:42 18/05/2012
MOSCOW, May 18 - RAPSI. A court in the state of Tennessee obliged Torry Ann Hansen, who sent her adopted son back to Russia, to pay some $150,000 in damages, child support, and legal fees, local NewsChannel5 television reported.
On April 8, 2010 Hansen sent her foster son Artyom Savelyev back to Russia with a note stating that she refused to keep him in her care as he suffered from psychological problems. The boy had only spent half a year with the Hansen family. He had spent his first few years in the Maritime Territory with his mother. When she was deprived of her parental rights, he was then taken to live in a children's home for several years.
Hansen, who now resides in the state of California, was sued in March for unpaid child support by her adoption agency, World Association for Children and Parents (WACAP).
A judge in Tennessee ordered "Hansen to pay her adopted son $58,000, the adoption agency $29,000 and attorney fees of nearly $63,000 as well as $1,000 a month in child support," NewsChannel5 said.
Artyom currently lives in the Moscow region in a large family along with five other children.