Infamous Ponzi scheme founder faces new criminal case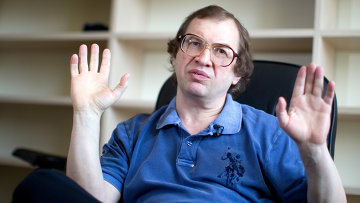 12:47 11/05/2012
MOSCOW, May 11 - RAPSI. The police have opened a criminal case against infamous Ponzi scheme founder Sergei Mavrodi. He is now suspected of assisting the MMM-2011 head in Novosibirsk region, Alexei Astafyev.
In the early 1990s, between 10 and 15 million people were victims of Mavrodi's MMM Ponzi scheme. He was sentenced to four and a half years in prison for fraud and was released only in May 2007. In early 2011 he attracted the public's attention again after he announced his new MMM-2011 electronic project. A number of officials and public figures have called the scheme another Mavrodi fraud.
Astafyev headed the Novosibirsk branch of the MMM-2011 pyramid. The local Ponzi scheme was supported by MMM-2011 founder Sergei Mavrodi. He aided and abetted illegal activities by giving advice, instructions and information, as well as offering advertising support, the Prosecutor General's Office reported.
The police previously prosecuted Astafyev for illegal business activities, a crime punishable by up to five years in prison. In December 2011 he published an advertisement on the Internet for money management, promising his investors up to 900 percent return per annum.
Mavrodi is facing up to six months in prison for assisting Astafyev.