Lithuanian authorities to investigate infamous ponzi scheme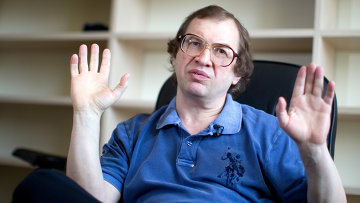 14:38 22/03/2012
VILNIUS, March 22 - RAPSI. The Lithuanian Prosecutor General's Office has started investigating the MMM-2011 pyramid scheme founded by renowned businessman Sergei Mavrodi, it reports on Thursday.
Mavrodi is the founder of the notorious MMM Ponzi scheme, which defrauded 10 to 15 million people, according to various sources.
Mavrodi announced his new MMM-2011 electronic project in early 2011, promising investors a 20 percent return per month and a 30 percent return for retirees.
The scheme assumed that investors would profit from funds earlier invested in the project by other people.
The Lithuanian Central Bank notified the police of the suspicious activities conducted by MMM-2011 on February 29. The bank requested to investigate possible elements of criminal activity and to take measures to protect the public.
The Central Bank also noted that an alert was made by the International Organization of Securities Commissions and the European Sales and Marketing Association.