Minority shareholders' action against major insurer postponed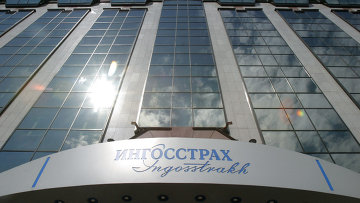 16:10 26/03/2012
MOSCOW, March 26 - RIA Novosti. The Moscow Commercial Court has postponed the hearing of a lawsuit filed by the Ingosstrakh insurance company's minority shareholders to revoke decisions made at its annual shareholders meeting on May 28, 2010, the Russian Legal Information Agency (RAPSI/rapsinews.ru) reports from the court on Monday.
The case was postponed as the court satisfied the plaintiffs' appeal for the case to be considered by three judges due to its complexity. The hearing date will be known as soon as the court panel is formed.
The court also attracted the Federal Antimonopoly Service to the case as a third party upon its own initiative.
The minority shareholders disagree with the approval of interested-party contracts. The plaintiffs maintain that Ingosstrakh's shareholders, who own a 60 percent stake in the company, are affiliated with Oleg Deripaska's Basic Element (BasEl), and should not vote on contracts with other companies affiliated with BasEl.
The court decided that the plaintiffs failed to prove that the shareholders are affiliated with Deripaska, or other companies cooperating with Ingosstrakh.
The plaintiffs earlier said the voting procedure was violated as the interested individuals were allowed to vote. Ingosstrakh refused to expose the contract conditions to minority shareholders.
Ingosstrakh denied the charges, claiming there is no evidence that the shareholders are affiliated with Deripaska.
The commercial courts found that there is no incontestable proof that Deripaska and the Ingosstrakh shareholders comprise one group of individuals, and that they are affiliated with companies with whom the transactions were concluded.
Ingosstrakh is a leading Russian insurance company operating on the international and domestic markets since 1947. The company has offices in 220 Russian cities and towns, as well as subsidiaries and representative offices abroad.