Major insurer to submit corporate information to shareholders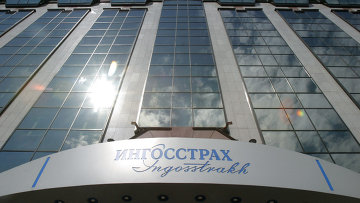 12:04 28/02/2012
MOSCOW, February 28 - RAPSI. The Moscow Commercial Court dismissed the Ingosstrakh insurance company's petition to cancel the watchdog's order to submit Interested Party's agreements to the Ingosstrakh minority shareholders, the court told the Russian Legal Information Agency (RAPSI/rapsinews.com) on Tuesday.
A source noted that the court passed its decision on February 27. The reasons for judgment have not been published yet.
The Federal Service for Financial Markets ordered Ingosstrakh to submit the agreements on May 5, 2011, after examining the case at the request of Vega, New Capital Ltd. and Investment Initiative Ltd., which are controlled by the PPF Investments and jointly own a 38-percent stake in Ingosstrakh.
Ingosstrakh refused to provide its minority shareholders with a number of agreements signed between the insurer and several companies including Oleg Deripaska's Basic Element in 2009- 2011.
PPFI's representative Jan Piskacek told RAPSI/rapsinews.com that the minority shareholders hope that Ingosstrakh will submit the required documents to bailiffs and will cease unlawful withholding information from its minority shareholders to please the Basic Element which controls the insurer.
RAPSI/rapsinews.ru has yet to obtain comments from Ingosstrakh.
Ingosstrakh is a leading Russian insurance company operating on the international and domestic markets since 1947. The company has offices in 220 Russian cities and towns, as well as subsidiaries and representative offices abroad.
PPF Investments is the Jersey-based international group engaged in private capital management.