Russia requests Bank of Moscow head extradition from UK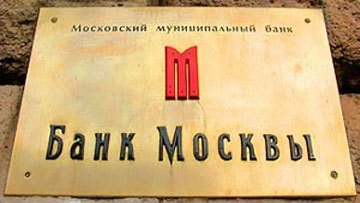 16:55 16/03/2012
MOSCOW, March 16 - RAPSI. The Prosecutor General's Office has submitted to the UK an inquiry on the extradition of former Bank of Moscow head Andrei Borodin, Marina Gridneva, the official spokeswoman for the office, told RIA Novosti on Friday.
Borodin and his former deputy Dmitry Akulinin have been placed on the international wanted list on suspicion of committing crimes when they headed the Bank of Moscow.
The court issued arrest warrants for the both in absentia.
It was established that Akulinin and Borodin used their powers to conduct an illegal transaction during the sale of Investlesprom, which belonged to the Bank of Moscow. Thus, in 2006, the shares of the largest timber holding were sold to Lesonavigator, a company controlled by the bankers, for a small sum. One share cost 10 rubles ($0.3). The entire portfolio was sold for 10,000 rubles ($317), the Investigative Department's press service earlier told.
Another case was opened against Borodin and Akulinin in February on suspicion of stealing over $225 million.
Investigators maintain that the individuals used their office to arrange the remittance of no less than 7.8 billion rubles ($262 million) from the bank's account to Cyprus-based companies under their control between 2008 and 2010, according to the Interior Ministry's Investigative Department. The Bank of Moscow received back as little as 1.1 billion rubles ($37 million), the remaining amount was misappropriated by the suspects, according to the department.