Charges brought against Bank of Moscow subsidiaries management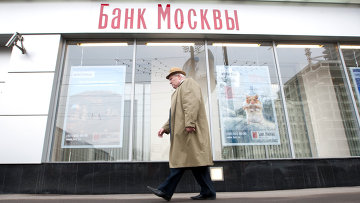 13:20 15/03/2012
MOSCOW, March 15 - RAPSI. Investigators brought charges against two top managers of the Bank of Moscow subsidiaries and ruled to prosecute former bank's president Andrei Borodin and his deputy Dmitry Akulinin as defendants in the case, Investigative Committee spokesman Vladimir Markin told journalists on Thursday.
Borodin and Akulinin have already been prosecuted for the $432.3 million fraud with the Moscow budget funds.
According to investigators, the Bank of Moscow and the Moscow authorities owned a controlling take in the Capital Insurance Group estimated at 37.6 billion rubles ($1.2 billion).
"Borodin and Akulinin were concerned about the loss of control over the insurer as VTB might have obtained 50 percent plus one share in the company. In this regard they developed a criminal scheme in which they involved several top managers of the Bank of Moscow subsidiary companies," Markin said.
Following the October 2010-March 2011 deals with the company's securities, an offshore company managed to grab control over Capital Insurance Group which caused a significant loss to the Bank of Moscow and its affiliated companies estimated at no less than 1.709 billion rubles ($57.9 million).