Moscow City Court head declares Khodorkovsky sentence fair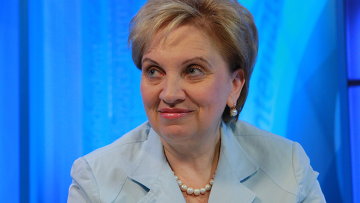 18:02 31/01/2012
MOSCOW, January 31 - RAPSI. The Moscow City Court Chairwoman Olga Yegorova believes that the court's conclusions regarding the case of former YUKOS head Mikhail Khodorkovsky are correct and fair. She made the statement on the court's website in her response to an appeal filed by Khodorkovsky's defense.
"The court correctly established the facts in the case and assessed Khodorkovsky's actions. The court's conclusions that Khodorkovsky abused his power and acted in collusion are well proved and leave no doubt," Yegorova said.
She also said the sentence is "fair and adequate for his crimes."
"We have no reason to mitigate the sentence," Yegorova noted.
She added that the arguments produced by Khodorkovsky and his defense counsels were carefully verified and examined.
Yegorova said she disagreed with the defense's statement that Khodorkovsky's actions do not constitute a crime. She added that the financial damages inflicted by Khodorkovsky and his partners were assessed by experts.
The YUKOS case has been one of the most high profile in Russia in recent years. In the early 2000s, the authorities accused the executives of YUKOS, then the country's largest oil company, of embezzlement and tax evasion.
Some believe the case against YUKOS was politically driven, but Moscow flatly denies the charges.
In 2005, Khodorkovsky and his codefendant, former Menatep head Platon Lebedev, were sentenced to eight years in prison for fraud and tax evasion. In late 2010, a Moscow district court sentenced them to 14 years in prison for oil theft and money laundering. They were expected to be released in 2017, taking into account the time they had already served for their convictions from their first trial in 2005. However, on May 24, the Moscow City Court reduced their sentences by one year. They now may be released in 2016.