Khodorkovsky challenges European court's denial of political motive in case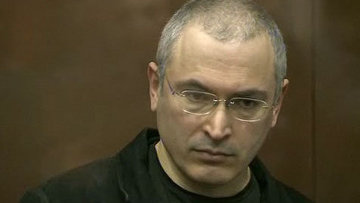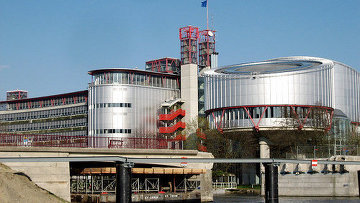 17:52 11/01/2012
MOSCOW, January 11 - RAPSI. Former YUKOS head Mikhail Khodorkovsky, who is serving a prison sentence for economic crimes, challenged the European Court of Human Rights' ruling that his prosecution was not politically motivated. He added that the court made the decision to please the Russian authorities.
"I understand well the European court when it finds no political motive in my arrest despite the obvious bias manner of my prosecution, which was even recognized by Russian officials," he said in an interview with the Finnish Helsingin Sanomat.
The text of the interview was published by Khodorkovsky's press center on Wednesday.
"The political motive in destroying YUKOS through an unfair approach and by applying the law in a biased manner is evident. However, this was not recognized by the Strasbourg court," he said.
Khodorkovsky says that the court seeks to maintain positive cooperation with Russia, as it fears that otherwise its influence on Russia will significantly weaken.
The court sided with Khodorkovsky last May in his complaint about his illegal arrest, unreasonably long detention and poor confinement conditions. However, it found no political motive in his case. The Grand Chamber affirmed the ruling in December.
The European Court of Human Rights found in September that Russia violated a number of articles of the European Convention for the Protection of Human Rights and Fundamental Freedoms while hearing YUKOS' lawsuits in commercial courts. However, the court found no political motives. YUKOS appealed the judgment with the Grand Chamber.
The YUKOS case has been one of the most high profile in Russia in recent years. In the early 2000s, the authorities accused the executives of YUKOS, then the country's largest oil company, of economic crimes. YUKOS then went bankrupt while its assets were transferred to the state Rosneft. Many in the West believe the case against YUKOS was politically driven, but Moscow flatly denies the charges.
In 2005, Khodorkovsky and Lebedev were sentenced to eight years in prison for fraud and tax evasion. In late 2010, a Moscow district court sentenced them to 14 years in prison for oil theft and money laundering. They were expected to be released in 2017, taking into account the time they had already served for their convictions from their first trial in 2005. However, on May 24, the Moscow City Court reduced their sentences by one year. They now may be released in 2016.