European Court awards prisoner 18k euro from Russia for torture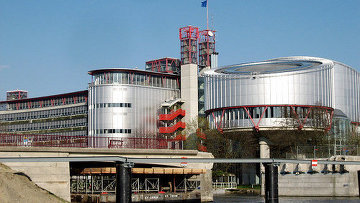 15:16 17/01/2012
MOSCOW, January 17 - RAPSI. The European Court of Human Rights has ordered Russia to pay 18,000 euro to prisoner Vladimir Alchagin for inhuman treatment after his arrest, according to the judgment posted on the court's website on Tuesday.
Alchagin was convicted for theft and robbery in the Altai Territory in 2004. He complained that he was treated poorly by the police after his arrest. During his 10-day interrogation, the police kicked him, used a gas mask to restrict his air supply and gave him electric shocks to extort his confession. The confession obtained under duress was later used in the trial, according to his complaint.
The court has awarded the applicant 18,000 euro and declared the actions of Russian authorities a violation of Article 3 (prohibition of inhuman or degrading treatment) of the European Convention for the Protection of Human Rights and Fundamental Freedoms. However, the court has dismissed his complaint about the alleged breach of his right to a fair trial (Article 6(1)).
Another application considered by the court was filed by six prisoners sentenced for kidnapping and drug trafficking who complained about the allegedly inhuman conditions of their detention during the investigation, in particular severe overcrowding. They also complained about the absence of an effective domestic remedy in that respect, and one of them alleged that the European Court of Human Rights' letters to him were opened by the prison authorities.
The court has ruled that Russia violated Article 13 (right to an effective remedy) and Article 34 (right of individual petition), but disagreed with the complaint concerning Article 3 and has not imposed any compensation payment.