Defense Ministry's $52.4 mln suit to be heard behind closed doors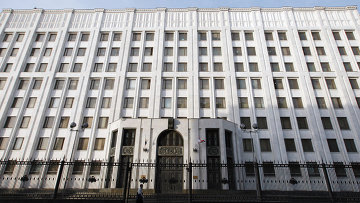 17:49 15/12/2011
MOSCOW, December 15 - RAPSI, Natalia Belova. A court has decided to hear the Defense Ministry's $52.4 million lawsuit against the Kurganmashzavod defense industry enterprise behind closed doors, the Russian Legal Information Agency (RAPSI/rapsinaews.com) reports from the courtroom.
The ministry seeks to terminate a state contract dated March 12, 2010 and to recover 1.383 billion rubles ($43.5 million) in penalties and 283.478 million rubles ($8.9 million) in interest from weapons manufacturer.
The lawsuit was filed on September 29. RAPSI has yet to obtain comments from the parties.
Kurganmashzavod is a major weapons manufacturer in Russia.